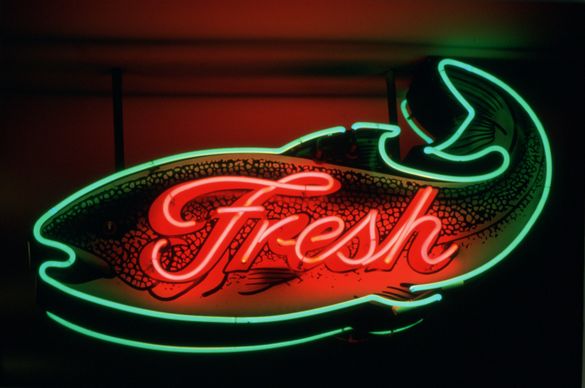 Seattle's Food and Beverage Scene Continues to Make a Distinctive Name for Itself
---
It is no wonder that Seattle's food and beverage scene is getting so much attention with the volume of award-winning chefs and restaurants making their mark, and countless breweries, distilleries and wineries producing delicious concoctions. And while Seattle's coffee culture has been famous for a long time, it reinvents itself regularly with new roasters and hip cafes like Victrola, Caffe Ladro, Slate and Elm settling in to stay throughout the city. Food & Wine has named Seattle a "restaurant destination" and the LA Times calls out its "honest, authentic cooking using the bounty of the Northwest." That hyperlocal, fresh focus with a refined flair is what Seattleites are most proud of when it comes to their restaurant scene, and it is exactly what makes many restaurants and chefs stand out with their seasonal offerings and creative menu items. It is official – Seattle's food and beverage scene is reason enough to visit the beautiful Pacific Northwest.
Hot New Seattle Restaurants:
Seattle's Craft Breweries and Distilleries
Seattle's breweries are alive and well, with more than 60 currently open for business throughout Seattle and the surrounding area. Stoup Brewing, Reuben's Brews, Fremont Brewing Company, Pike Brewing Company, and Georgetown Brewing Company are just a few out of the dozens that craft thoughtful, refreshing and well-rounded brews for both the amateur and expert consumer. Every year, Seattle celebrates Seattle Beer Week with numerous events offered at breweries, pubs and bars throughout the city – it's a not-to-be-missed event for all beer-lovers. This year's Beer Week will take place May 10-20.
Craft distilleries are on the rise in the Seattle area, as well, with big names like Copperworks Distilling Co. and Westland Distillery flourishing in both national and international markets. Copperworks was just named "Distillery of the Year" by the American Distilling Institute, and Westland was recently purchased by The Remy Cointreau Group. Other small-batch, notable distilleries in the Seattle area include Fremont Mischief Distillery, Batch 206 Distillery, and 2bar Spirits.
James Beard Awards
The 2018 Restaurant and Chef Award finalists for the James Beard Awards were recently announced, with prominent Seattle restaurants and chefs featured among them. The nominations include: JuneBaby for Best New Restaurant; Canlis for Outstanding Restaurant; and for Best Chef Northwest: Edouardo Jordan, Rachel Yang and Seif Chirchi. Award winners will be announced at this year's James Beard Awards Gala, to be held in Chicago May 7. Many Seattle and Washington State restaurants and chefs were also selected as semi-finalists: Evan Andres for Outstanding Baker at Columbia City Bakery; Canon Seattle for Outstanding Bar Program; Renee Erickson, Holly Dinning Smith, and Blaine Wetzel for Outstanding Chef; Ethan Stowell and Angela Dunleavy Stowell for Outstanding Restaurateur; Wild Ginger Seattle for Outstanding Wine Program; Shota Nakajima, Jared Blackinton and Maximillian Petty for Rising Star Chef of the Year; and for Best Chef Northwest: Eric Donnelly, Taichi Kitamura, Mark Schroder, and Mutsuko Soma.
Washington Wine
Washington is the nation's second-largest producer of premium wines and boasts more 900 wineries across 14 American Vitacultural Areas (AVAs). Some 350 wine grape growers produce more than 70 wine grape varieties – a ratio of about 49 percent white and 51 percent red. Washington wines also claim the title of the best "prices to scores" ratio worldwide, signifying the annual production of the most 90+ point wines at the best average price. Seattle's urban wine scene is also taking off with numerous tasting rooms just south of downtown Seattle. And just 30 minutes from Seattle, in Woodinville, there are more than 130 wineries and tasting rooms to experience and enjoy. Visit washingtonwine.org for wine recommendations, resources, and upcoming events.
Taste Washington 2018
Already the nation's largest single-region wine and food festival, Taste Washington 2018 set the bar high in its 21st year with record-breaking attendance of 8,000 people. Many of the events sold out early as attendees were drawn in by new attractions. The first-ever Sunday Brunch event at Quality Athletics and musical performances by Seattle-based singer/songwriter Kris Orlowski and Los Angeles synth pop duo Man Made Time enhanced the already popular festival that features fantastic Washington wines, along with local and nationally renowned chefs. Taste Washington is produced by Visit Seattle in partnership with Washington State Wine. Dates for the 2019 Taste Washington wine and food festival will be announced in the coming months. Follow us on Twitter, Instagram and Facebook and visit www.tastewashington.org for ongoing updates. Images for Taste Washington can be found on the Taste Washington website at http://tastewashington.org/media/image-gallery/.
About Visit Seattle:
Visit Seattle has served as the official destination marketing organization (DMO) for Seattle and King County for more than 50 years. A 501(c)(6) organization, Visit Seattle enhances the economic prosperity of the region through global destination branding along with competitive programs and campaigns in leisure travel marketing, convention sales and overseas tourism development. Nearly 40 million annual visitors spend $7 billion in the city and county each year. The economic power of travel and tourism generates 74,000 Seattle area jobs and contributes $718 million in annual state and local tax revenue. For more information, go to www.visitseattle.org.