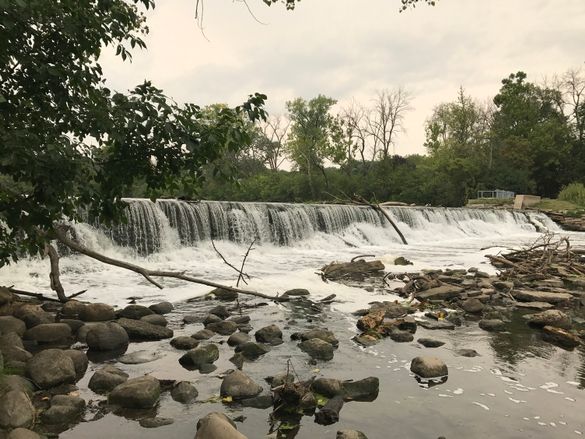 Find Your Balance in DuPage County
---
Find Your Balance in DuPage County
With its mix of urban sophistication and small-town charm, dining, shopping, and numerous health and wellness amenities, DuPage County provides what so many seek – balance. Whether you are a business or leisure traveler, look no further than DuPage County.
Beth Marchetti, executive director of the DuPage Convention & Visitors Bureau (DuPage CVB) believes that healthy lifestyles, community vitality, adventure recreation, and activities that provide emotional connection are important considerations for today's travelers. The DuPage CVB continues to promote DuPage County as a business and leisure destination by strategically advancing the destination's health and wellness offerings. "From a travel and tourism perspective, we are incredibly fortunate to partner with and promote the County's tremendous preservation and conservation organizations, a key amenity that sets DuPage apart from its competitors," said Marchetti.
Over the last year, the DuPage CVB has expanded its role to that of a destination architect and, in doing so, is focused on developing and marketing new initiatives and experiences that are critical to the growth and prosperity of the DuPage visitor industry. The DuPage CVB's new brand, launched in 2017, highlights the assets throughout DuPage meant not only for visitors, but residents of DuPage. Marchetti notes that the Forest Preserve is an essential part of the DuPage experience – its trails, amenities and programs offer unlimited opportunities to maximize the nature Rx (prescription) to improve mood, reduce stress and lead a healthier life.
The many reasons people choose to live in DuPage County are the same reasons that drive visitors and planners to choose DuPage as their destination of choice. No matter the nature of the visit, Marchetti's team of tourism professionals at the DCVB work to create and provide affordable experiences while being mindful of the necessary comforts, conveniences and objectives that are expected. Visitors are never without a multitude of options when it comes to hotel accommodations, dining and shopping, meeting space, and ample recreation opportunities.
DuPage County offers a variety of options for those seeking healthy events and experiences. For example, the DuPage County trail system includes more than 500 miles of trails, including parts of the Illinois Prairie Path. Running, biking or walking along these majestic trails is an alternative to the typical gym setting and can also be a fun and beneficial approach to team building. DuPage County's award-winning museums and parks offer inspiration and stunning scenery to complement any type or size meeting/event. Be surrounded by beautiful landscapes, gardens and equestrian history at Danada House where the 4,000 square-foot-all-season atrium brings the outdoors in. Across DuPage County – from attractions such as The Morton Arboretum to higher education settings such as North Central College – venue spaces are unique and equipped to create the right balance, should it be a family reunion or an annual corporate gathering.
As a county-wide CVB, the organization's sales and marketing strategies impact hundreds of businesses, contribute to resident quality of life, and to the county's economy. Tourism in DuPage represents more than 23,000 employees, and produces over $2.5 billion in visitor expenditures, including $45 million in local tax receipts for DuPage municipalities and the County.
The DCVB's 2018-2019 Visitors Guide, available in early June, will include editorial highlighting how residents and visitors can find health and happiness for the mind, body and soul across DuPage. Available online at discoverdupage.com, the print issue will also be included in welcome packets through the convention services program, and is available at hotels, attractions, visitor centers, airports, Chicagoland events, toll roads and expressways through Illinois and Indiana.